Premium Members


Sponsored Links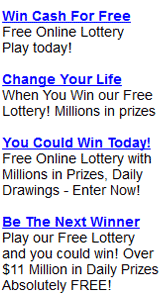 Colorado (CO) Cash 5 Past 30 Day Winning Numbers
Colorado (CO) Cash 5 Past 30 Day Winning Numbers
From: SAT 08/26/23 ~ Thru: MON 09/25/23
SUN 09/24/23
01-14-19-22-23
SAT 09/23/23
01-02-06-17-22
FRI 09/22/23
06-07-09-12-21
THU 09/21/23
07-08-09-14-15
WED 09/20/23
03-04-16-19-29
TUE 09/19/23
06-08-09-13-21
MON 09/18/23
02-12-14-22-31
SUN 09/17/23
03-09-21-25-27
SAT 09/16/23
07-13-16-25-30
FRI 09/15/23
11-12-13-18-29
THU 09/14/23
01-10-13-18-32
WED 09/13/23
09-11-13-14-27
TUE 09/12/23
07-14-15-17-22
MON 09/11/23
06-10-13-18-27
SUN 09/10/23
12-14-17-26-28
SAT 09/09/23
03-06-15-16-25
FRI 09/08/23
02-07-08-22-29
THU 09/07/23
04-05-06-15-21
WED 09/06/23
02-03-07-27-29
TUE 09/05/23
04-06-12-13-17
MON 09/04/23
09-16-17-21-26
SUN 09/03/23
05-12-23-24-25
SAT 09/02/23
01-06-08-15-23
FRI 09/01/23
07-17-21-26-30
THU 08/31/23
04-10-14-17-29
WED 08/30/23
01-05-16-20-24
TUE 08/29/23
08-19-21-26-31
MON 08/28/23
20-21-24-27-31
SUN 08/27/23
06-12-22-23-31
SAT 08/26/23
02-06-11-20-26
How to Play Colorado Cash 5?

Introduced in 1996, Cash 5 plays like Lotto, yet offers better probability of winning. Players select five numbers from a field of 32 possible numbers. If a player matches 2, 3, 4 or 5 numbers, they win a prize. Drawings are held six days a week, every Monday, Tuesday, Wednesday, Thursday, Friday and Saturday nights. The top prize of the game is $20,000. Probability of winning the top prize is 1 in 201,376, and overall probability of winning is 1 in 6.2.

Ask any Cash 5 retailer for a Quick Pick, or pick up a play slip and mark your 5 lucky numbers between 1 and 32.

Cash 5 drawings are conducted every Monday through Saturday at approximately 7:35 p.m. in Pueblo, CO.

Match 2, 3, 4 or 5 of the 5 numbers drawn by the Lottery and you win. (See amounts at right.)

When you win, you win the full prize. The only exception is if more than 10 people win the $20,000 Grand Prize in a single drawing. Then all Grand Prize winners will receive an equal share of $200,000. If you match 2, 3 or 4 numbers, you always win the full amount.

How to claim your prize

Immediately sign the back of your ticket. To claim all $1 and $10 prizes, simply present your ticket at any Cash 5 retailer within 180 days of the drawing. You may begin claiming winning tickets the morning following the drawing. You can claim your $200 winners at participating retailers, by visiting one of the Lottery offices, or by mailing your ticket to a Lottery office.

Prizes must be claimed within 180 days after the day of the drawing for which the ticket was purchased.



LottoStrategies.com - More About Colorado (CO) Cash 5 Lottery

LottoStrategies.com provides the below information:

Colorado Cash 5 drawing results (winning numbers), hot/cold Numbers, jackpots
Colorado Cash 5 Prizes and Winning Odds, wheeling system, payout, frequency chart, how to play, how to win, etc.