Premium Members


Sponsored Links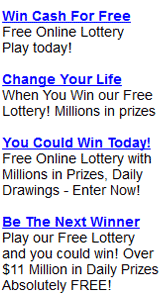 Massachusetts (MA) MassCash Past 30 Day Winning Numbers
Massachusetts (MA) MassCash Past 30 Day Winning Numbers
From: WED 08/23/23 ~ Thru: FRI 09/22/23
THU 09/21/23
01-03-19-28-30
WED 09/20/23
01-04-18-30-34
TUE 09/19/23
10-16-20-29-35
MON 09/18/23
04-22-24-25-32
SUN 09/17/23
04-10-22-29-32
SAT 09/16/23
08-11-12-25-28
FRI 09/15/23
13-14-27-30-33
THU 09/14/23
08-17-23-28-34
WED 09/13/23
01-05-13-32-34
TUE 09/12/23
03-12-14-18-25
MON 09/11/23
02-14-29-32-34
SUN 09/10/23
06-23-25-27-34
SAT 09/09/23
07-09-10-15-22
FRI 09/08/23
04-13-20-21-32
THU 09/07/23
04-08-26-28-35
WED 09/06/23
01-08-16-29-35
TUE 09/05/23
11-18-19-25-29
MON 09/04/23
01-15-22-27-32
SUN 09/03/23
11-16-18-19-29
SAT 09/02/23
01-02-05-10-34
FRI 09/01/23
05-09-17-26-30
THU 08/31/23
03-06-07-28-30
WED 08/30/23
02-08-13-22-35
TUE 08/29/23
06-08-11-19-23
MON 08/28/23
01-02-18-28-29
SUN 08/27/23
04-08-09-12-32
SAT 08/26/23
06-09-16-25-32
FRI 08/25/23
01-21-26-30-33
THU 08/24/23
03-04-08-20-22
WED 08/23/23
03-04-10-12-17
How to Play Massachusetts MassCash?

1. Fill out a MASS CASH bet slip by choosing 5 numbers from 1-35 or asking for a quic-pic.

2. Give the completed bet slip to an on-line Lottery Sales Agent.

3. The Sales Agent will give you a separate ticket as your receipt. IMPORTANT: CHECK YOUR TICKET! BE SURE THAT IT REPRESENTS THE NUMBERS AND DRAWING THAT YOU WANTED TO PLAY, AS IT IS YOUR ONLY PROOF OF PLAYING THESE NUMBERS.

4. The Lottery suggests, for your own protection, that you sign the back of your ticket to identify ownership.

LottoStrategies.com - More About Massachusetts (MA) MassCash Lottery

LottoStrategies.com provides the below information:

Massachusetts MassCash drawing results (winning numbers), hot/cold Numbers, jackpots
Massachusetts MassCash Prizes and Winning Odds, wheeling system, payout, frequency chart, how to play, how to win, etc.