Premium Members


Sponsored Links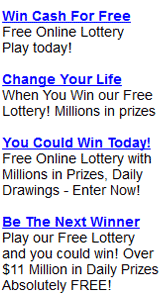 Texas (TX) Lotto Past 30 Day Winning Numbers
Texas (TX) Lotto Past 30 Day Winning Numbers
From: WED 11/08/23 ~ Thru: FRI 12/08/23
WED 12/06/23
02-04-09-13-28-48
MON 12/04/23
03-07-13-14-24-54
SAT 12/02/23
12-19-23-46-47-54
WED 11/29/23
05-08-32-37-38-51
MON 11/27/23
01-14-17-22-35-52
SAT 11/25/23
08-09-13-16-21-30
WED 11/22/23
03-14-16-21-29-52
MON 11/20/23
16-21-35-39-48-51
SAT 11/18/23
05-16-21-30-45-46
WED 11/15/23
04-17-19-26-30-31
MON 11/13/23
03-12-21-28-35-42
SAT 11/11/23
03-15-35-40-44-53
WED 11/08/23
02-06-13-33-43-45
How to Play Texas Lotto Texas?

Lotto Texas - Play Texas' fun and original Lotto game. Just pick 6 numbers from 54. Lotto Texas offers multi-million dollar jackpots with drawings every Wednesday and Saturday at 10:12 p.m. Central Time. Now it's easier to play and easier to win the jackpot!

Get a Lotto Texas playslip and select six (6) numbers from 1 to 54 in the play area of the play board or mark the "QP" box and the terminal will select your six (6) numbers. OR, simply ask your lottery retailer for a "Quick Pick" and the terminal will pick all your numbers!

Don't Miss A Drawing! Play Multi-Draw!

For added convenience, you can play Lotto Texas up to 10 drawings in advance. Mark the appropriate box under "Multi-Draw." This will play your numbers indicated on play boards "A" through "E" for the number of drawings you select. Each play board costs $1 per drawing.

Choose How You Get Paid!

When you buy your Lotto Texas ticket, you must select how you want to be paid if you win the jackpot prize. Mark the "25 Annual Payments" box if you want to receive your prize in 25 annual installments. Mark the "Cash Value Option" box if you want to receive a single payment of the present cash value of the jackpot prize. If you make no selection, the "25 Annual Payments" option will apply to your ticket. You may not later change the payment option.

Drawings

Lotto Texas drawings are held every Wednesday and Saturday evening at 10:12 p.m. Central Time.



LottoStrategies.com - More About Texas (TX) Lotto Lottery

LottoStrategies.com provides the below information:

Texas Lotto drawing results (winning numbers), hot/cold Numbers, jackpots
Texas Lotto Prizes and Winning Odds, wheeling system, payout, frequency chart, how to play, how to win, etc.