Premium Members


Sponsored Links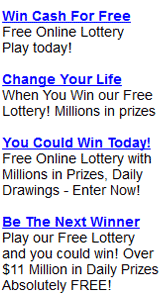 Texas (TX) Two Step Past 30 Day Winning Numbers
Texas (TX) Two Step Past 30 Day Winning Numbers
From: SAT 08/26/23 ~ Thru: MON 09/25/23
THU 09/21/23
02-06-18-26-28
MON 09/18/23
02-09-26-34-22
THU 09/14/23
01-02-10-30-07
MON 09/11/23
04-11-12-16-25
THU 09/07/23
02-15-32-35-14
MON 09/04/23
09-23-25-27-09
THU 08/31/23
08-23-27-33-25
MON 08/28/23
17-19-28-29-23
How to Play Texas Two Step?

Easy to play, easy to win and fun to boot! Do the Texas Two Step with the Texas Lottery. Drawings are on Mondays and Thursdays at 10:12pm Central Time. Rolling jackpots start at $200,000 and are paid as one lump-sum payment!

Step 1: Grab a Texas Two Step playslip and select four (4) numbers from 1 to 35 in the upper play area of the play board labeled "Pick 4", or mark "QP" and the terminal will randomly select your numbers.

Step 2: On the same Texas Two Step playslip, select one (1) Bonus Ball number from 1 to 35 in the lower play area of the play board labeled "Pick 1", or mark "QP" and the terminal will randomly select your number.

Overall odds are 1 in 32. Prize pool equals 5034704236360f sales. *Pari-mutuel prize - divided equally among multiple winners. All prizes, including the jackpot prize, will be paid in a single payment.

* Prizes may be lower or higher than these published prize amounts.

Multi Draw Feature

For added convenience, you can play your numbers for up to 10 drawings in advance. Mark the appropriate box under "Multi-Draw." This will play your numbers indicated on play boards "A" through "E" for the number of drawings you select. Each play costs $1.

Claiming Your Prize

Texas Lottery retailers are authorized to pay prizes up to and including $599, subject to validation. Such prizes may also be claimed at a Lottery Claim Center, or by mail using a claim form supplied by a retailer, or by requesting a form from the Texas Lottery at 1-800-37-LOTTO. If you choose to claim a prize by mail, please sign and mail your winning ticket along with the completed claim form to: Texas Lottery Commission, PO Box 16600, Austin, TX 78761-6600. The Texas Lottery Commission is not responsible for lost or stolen tickets or for tickets lost in the mail.

Any Texas Lottery Claim Center can redeem prizes up to and including $999,999. Prizes over $999,999 must be claimed at Texas Lottery Headquarters in Austin. Winning tickets must be claimed within 180 days after the draw date on the ticket. Tickets, transactions, players and winners are subject to and agree to abide by applicable laws, Commission rules, regulations, policies, directives, instructions, conditions, procedures and final decisions of the Executive Director.

To find the Texas Lottery Claim Center nearest you, call 1-800-375-6886 from 8 a.m. - 5 p.m. Central Time, Monday - Friday.



LottoStrategies.com - More About Texas (TX) Two Step Lottery

LottoStrategies.com provides the below information:

Texas Two Step drawing results (winning numbers), hot/cold Numbers, jackpots
Texas Two Step Prizes and Winning Odds, wheeling system, payout, frequency chart, how to play, how to win, etc.