Premium Members


Sponsored Links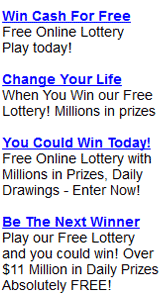 Idaho (ID) Wild Card Past 30 Day Winning Numbers
How to Play Wild Card 2?

Idaho, Montana, North Dakota and South Dakota sell the WILD CARD game. You can purchase tickets by visiting one of their authorized retailers. Drawings every Wednesday and Saturday.

With WILD CARD you get 2 plays for $1. For each play you just pick five numbers between 1 and 31 and one of 16 different WILD CARDS. You also have the option to let the computer select the numbers and WILD CARD for you.

Every Wednesday and Saturday night we draw five numbers out of 31 and a WILD CARD from a deck of 16 face cards. You win cash prizes by matching three, four, or five numbers. If you also match the WILD CARD, your prizes get even bigger. And every WILD CARD match is a winner. Check out the WILD CARD Prizes & Odds. The overall odds of winning a prize in this game are 1 in 6.16.



LottoStrategies.com - More About Idaho (ID) Wild Card Lottery

LottoStrategies.com provides the below information:

Idaho Wild Card drawing results (winning numbers), hot/cold Numbers, jackpots
Idaho Wild Card Prizes and Winning Odds, wheeling system, payout, frequency chart, how to play, how to win, etc.