Premium Members


Sponsored Links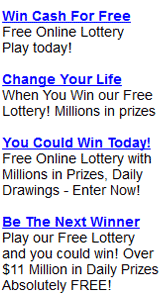 Connecticut (CT) Cash 5 Past 30 Day Winning Numbers
Connecticut (CT) Cash 5 Past 30 Day Winning Numbers
From: WED 08/23/23 ~ Thru: FRI 09/22/23
THU 09/21/23
07-09-20-22-26
WED 09/20/23
01-11-14-21-30
TUE 09/19/23
01-11-14-21-30
MON 09/18/23
14-15-20-22-30
SUN 09/17/23
07-19-21-26-31
SAT 09/16/23
12-15-20-24-25
FRI 09/15/23
02-20-21-29-33
THU 09/14/23
05-10-13-17-29
WED 09/13/23
06-12-15-31-32
TUE 09/12/23
10-13-17-21-35
MON 09/11/23
01-07-09-22-25
SUN 09/10/23
11-13-14-18-32
SAT 09/09/23
04-07-24-30-32
FRI 09/08/23
09-13-23-26-30
THU 09/07/23
04-08-17-22-33
WED 09/06/23
02-06-11-26-34
TUE 09/05/23
01-02-03-16-27
MON 09/04/23
01-08-16-20-23
SUN 09/03/23
16-19-20-27-30
SAT 09/02/23
03-11-21-32-34
FRI 09/01/23
03-18-20-25-30
THU 08/31/23
04-05-17-22-27
WED 08/30/23
02-12-20-22-28
TUE 08/29/23
01-13-20-24-26
MON 08/28/23
06-12-17-29-34
SUN 08/27/23
06-14-16-27-34
SAT 08/26/23
01-12-13-26-29
FRI 08/25/23
08-24-27-28-32
THU 08/24/23
05-07-13-15-25
WED 08/23/23
07-11-18-22-29
How to Play Connecticut Cash 5?

Cash5 is Connecticut's daily game that gives you a chance to win as much as $100,000! For $1, you get one set of five numbers. Add the "Kicker" feature for just 50¢, and you've kicked up your chance to win more often, and win more prize levels!

To play Cash5, fill in a Cash5 Play Slip by choosing five different numbers between 1 and 35 for each $1 play. Or, ask for a "Quick Pick Cash5" and let the computer pick it for you! Cash5 tickets can't be canceled once they're printed, so choose your numbers carefully. Be sure to check the ticket before stepping away from the terminal to make sure you've received the purchase you wanted. You can purchase up to five plays on a ticket.

Win Cash5 by matching three, four or all five numbers.

Cash5 with Kicker

What's the Kicker? All Cash5 tickets are automatically printed with six numbers on each line. The last number, shown in the far-right position on the play line (after the "slash" mark), is the "Kicker" number. The Kicker number must be different from the five Cash5 numbers on your ticket.

Activating the Kicker increases your chance to match and win a prize and costs just 50¢ per play, and it could help you win cash prizes worth thousands of dollars!

Activate the Kicker, and a "Y" will print next to last number on the play line. If the Kicker isn't activated at time of purchase, the letter "N" will print after that last number. If the Kicker isn't activated, it can't be used to match and win the extra Kicker prize levels.

Win Cash5 with Kicker by matching the Kicker and at least one other number on your play line.



LottoStrategies.com - More About Connecticut (CT) Cash 5 Lottery

LottoStrategies.com provides the below information:

Connecticut Cash 5 drawing results (winning numbers), hot/cold Numbers, jackpots
Connecticut Cash 5 Prizes and Winning Odds, wheeling system, payout, frequency chart, how to play, how to win, etc.