Premium Members


Sponsored Links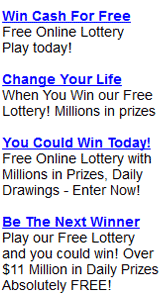 Dist. of Columbia (DC) DC 4 7:50PM Past 30 Day Winning Numbers
Dist. of Columbia (DC) DC 4 7:50PM Past 30 Day Winning Numbers
From: WED 11/08/23 ~ Thru: FRI 12/08/23
THU 12/07/23
8-7-8-4
WED 12/06/23
9-7-1-2
TUE 12/05/23
7-2-5-3
MON 12/04/23
0-4-4-7
SUN 12/03/23
9-8-9-5
SAT 12/02/23
4-6-0-0
FRI 12/01/23
1-3-9-4
THU 11/30/23
6-2-0-3
WED 11/29/23
4-6-2-0
TUE 11/28/23
7-9-9-5
MON 11/27/23
8-2-1-4
SUN 11/26/23
3-0-4-5
SAT 11/25/23
5-0-7-0
FRI 11/24/23
3-8-1-9
THU 11/23/23
9-4-3-8
WED 11/22/23
0-4-6-2
TUE 11/21/23
5-5-2-5
MON 11/20/23
6-9-8-4
SUN 11/19/23
0-2-2-6
SAT 11/18/23
0-5-9-3
FRI 11/17/23
1-9-0-2
THU 11/16/23
3-5-1-7
WED 11/15/23
0-3-4-1
TUE 11/14/23
4-3-8-9
MON 11/13/23
6-4-4-2
SUN 11/12/23
7-3-3-7
SAT 11/11/23
6-4-5-5
FRI 11/10/23
5-7-3-4
THU 11/09/23
0-3-6-0
WED 11/08/23
3-6-0-0
How to Play D.C. DC-4?

If you're looking for a little more, the way to go is DC-4. For those who enjoy a 4-digit game, DC-4 features 11 ways to win with a top prize of $5,000.

There are three ways to play DC-4:

Manually (select your own numbers).

Choose the Quick Pick option.

Use a bet slip and choose one digit, 0-9 from each column.

Select a draw time – day, night, or both.

For each game, select your bet types: straight, box, straight/box, front 3, back 3.

You can wager $.50 or $1.

Optional Plays

Multi-Draw: Play the same numbers for up to seven consecutive draws.

Advance Play: Play any future draw of DC-4 up to seven days in advance by selecting the day and draw time you want to play. If you want to play more than one game, notify the agent of your start and end dates.



LottoStrategies.com - More About Dist. of Columbia (DC) DC 4 7:50PM Lottery

LottoStrategies.com provides the below information:

Dist. of Columbia DC 4 7:50PM drawing results (winning numbers), hot/cold Numbers, jackpots
Dist. of Columbia DC 4 7:50PM Prizes and Winning Odds, wheeling system, payout, frequency chart, how to play, how to win, etc.