Premium Members


Sponsored Links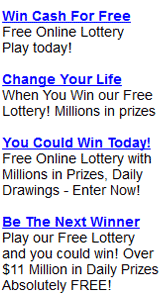 Delaware (DE) Play 4 Day Past 30 Day Winning Numbers
Delaware (DE) Play 4 Day Past 30 Day Winning Numbers
From: SAT 08/26/23 ~ Thru: MON 09/25/23
MON 09/25/23
9-0-4-9
SAT 09/23/23
0-8-9-3
FRI 09/22/23
3-2-1-7
THU 09/21/23
0-3-7-2
WED 09/20/23
4-9-9-8
TUE 09/19/23
5-0-5-6
MON 09/18/23
7-9-5-5
SAT 09/16/23
2-4-6-5
FRI 09/15/23
4-1-2-8
THU 09/14/23
2-4-2-3
WED 09/13/23
2-2-9-5
TUE 09/12/23
3-6-1-0
MON 09/11/23
6-6-3-6
SAT 09/09/23
6-7-0-1
FRI 09/08/23
5-0-1-1
THU 09/07/23
0-9-7-3
WED 09/06/23
3-0-4-0
TUE 09/05/23
2-3-0-1
MON 09/04/23
0-7-6-2
SAT 09/02/23
2-2-7-8
FRI 09/01/23
4-5-3-3
THU 08/31/23
2-5-9-6
WED 08/30/23
9-6-7-0
TUE 08/29/23
3-4-1-9
MON 08/28/23
0-6-1-0
SAT 08/26/23
3-3-5-8
How to Play Delaware Play 4 Day?

PLAY 4 is a daily numbers game. You pick any four-digit number and choose a bet type.

1. Mark your drawing time: DAY, NIGHT or BOTH (remember to use blue or black ink or a pencil). No DAY drawing on Sunday.

2. Mark the number of drawings you want to enter, up to seven. To enter today's drawing only, leave this section blank.

3. If you want to enter future drawings, mark one or more days, up to a week in advance.

4. You can play up to five games on each play slip. For each game you want to play, it's as easy as ...

5. Mark four numbers, one in each column, from 0 to 9.

6. If you make a mistake, mark the VOID box and use the next game panel; don't erase.

7. If you want the computer to pick numbers for you, mark the Quick Pick box.

8. Mark the amount you want to bet: 50¬Ę or $1.

9. Mark the bet type you want:



Straight: Play any 4-digit number. Must match winning numbers exactly.

Box: Play any 4-digit number. Must match winning numbers in any order.

Straight/Box: Combines a 50¬Ę Straight bet and a 50¬Ę Box bet for a number on the same ticket. The combined wager is $1.

Combination: The same as 4, 6, 12 or 24 Straight bets, multiplied by the bet amount.

Check out what you could win with each bet type.



10. To enter your PLAY 4 bets, give your completed play slip to the Retailer.

11. The computer processes your play slip and issues your tickets. Your Retailer will tell you the total amount. Hold on to your tickets; you'll need them if you win!

12. Remember to always check your ticket before leaving the Retailer location.



LottoStrategies.com - More About Delaware (DE) Play 4 Day Lottery

LottoStrategies.com provides the below information:

Delaware Play 4 Day drawing results (winning numbers), hot/cold Numbers, jackpots
Delaware Play 4 Day Prizes and Winning Odds, wheeling system, payout, frequency chart, how to play, how to win, etc.