Premium Members


Sponsored Links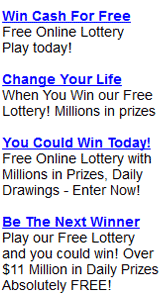 Florida (FL) Fantasy 5 Evening Past 30 Day Winning Numbers
Florida (FL) Fantasy 5 Evening Past 30 Day Winning Numbers
From: THU 08/24/23 ~ Thru: SAT 09/23/23
FRI 09/22/23
21-29-31-33-36
THU 09/21/23
03-09-18-22-35
WED 09/20/23
11-17-20-30-35
TUE 09/19/23
12-14-18-28-35
MON 09/18/23
01-05-12-15-30
SUN 09/17/23
01-02-03-22-33
SAT 09/16/23
04-12-15-20-22
FRI 09/15/23
01-02-05-08-31
THU 09/14/23
04-13-22-32-35
WED 09/13/23
01-06-24-26-28
TUE 09/12/23
10-13-14-17-22
MON 09/11/23
07-19-24-26-31
SUN 09/10/23
04-10-23-28-34
SAT 09/09/23
05-14-24-26-36
FRI 09/08/23
04-09-13-17-32
THU 09/07/23
01-08-10-32-36
WED 09/06/23
03-12-22-26-30
TUE 09/05/23
01-03-18-29-35
MON 09/04/23
12-13-18-20-25
SUN 09/03/23
04-12-13-14-32
SAT 09/02/23
10-20-27-32-35
FRI 09/01/23
10-19-20-21-27
THU 08/31/23
09-13-18-22-28
WED 08/30/23
04-07-16-20-29
TUE 08/29/23
06-11-14-32-36
MON 08/28/23
16-22-27-35-36
SUN 08/27/23
16-18-19-22-35
SAT 08/26/23
03-14-15-19-23
FRI 08/25/23
01-06-07-14-35
THU 08/24/23
02-04-12-15-19
How to Play Florida Fantasy 5?

Daydream about what you would do with a fantasy prize of around $200,000. And, if there is no top prize winner, that amount rolls down to the 4-of-5 prize level. FANTASY 5 has lots of winners. You can win a free ticket for matching just two numbers.

1. Select five numbers from 1 through 36 in one panel on your FANTASY 5 playslip.

2. Or mark the Quick Pick box in the panel and let the terminal randomly select some or all of your numbers.

3. You can play up to 10 panels (A-J) on each playslip. Each play costs $1.

4. You can play the same numbers for more than one draw. To play up to 30 consecutive draws, mark the Advance Play area on your playslip, or tell the retailer how many advance draws you wish to play.

5. Or, hold on to your ticket for the FANTASY 5 drawing.

Give your playslip and payment to the retailer. You will receive a ticket printed with your numbers and draw date(s).

Please check your ticket(s) before you leave the store. You are responsible for the accuracy of your ticket(s).

Drawings are held seven days per week at approximately 11:15 p.m. Eastern Time and carried on 13 Lottery-affiliate TV stations. You can purchase tickets until 10:40 p.m. for that night's draw. Tickets purchased after 10:40 p.m. will be for the next draw.

If you claim a prize on a winning Advance Play ticket before all of the draws on the ticket have occurred, you will be issued a continuation ticket for the remaining draws with the same play numbers as the original ticket.

Please remember: All prizes must be claimed within 180 days of the applicable draw date.

How to Win

Players win the FANTASY 5 top prize by matching 5-of-5 winning numbers drawn in any order. Players can win cash prizes or a free Quick Pick ticket for matching two, three or four numbers drawn in the official drawing for the date played. FANTASY 5 is a pari-mutuel game. Actual prize amounts depend on sales and the number of winners in each prize category. All FANTASY 5 cash prizes are paid in a single cash payment. If there is no top prize winner, the money in the top prize pool rolls down, and is shared equally among winners in the 4-of-5 numbers prize category. When a ticket with 2-of-5 winning numbers is redeemed, the gaming terminal will automatically print a free Quick Pick ticket for the next available draw.

Appropriate federal income taxes will be withheld from FANTASY 5 prizes at the time payments are made.



LottoStrategies.com - More About Florida (FL) Fantasy 5 Evening Lottery

LottoStrategies.com provides the below information:

Florida Fantasy 5 Evening drawing results (winning numbers), hot/cold Numbers, jackpots
Florida Fantasy 5 Evening Prizes and Winning Odds, wheeling system, payout, frequency chart, how to play, how to win, etc.