Premium Members


Sponsored Links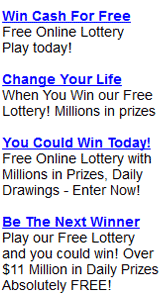 Georgia (GA) Fantasy 5 Past 30 Day Winning Numbers
Georgia (GA) Fantasy 5 Past 30 Day Winning Numbers
From: FRI 08/25/23 ~ Thru: SUN 09/24/23
SUN 09/24/23
07-08-11-12-39
SAT 09/23/23
08-14-28-31-35
FRI 09/22/23
07-19-27-36-42
THU 09/21/23
02-05-07-25-29
WED 09/20/23
02-14-18-21-42
TUE 09/19/23
04-09-10-32-38
MON 09/18/23
03-06-10-30-42
SUN 09/17/23
04-17-24-26-35
SAT 09/16/23
20-23-33-35-40
FRI 09/15/23
02-06-14-31-42
THU 09/14/23
11-18-20-21-22
WED 09/13/23
02-11-18-28-32
TUE 09/12/23
05-13-14-23-25
MON 09/11/23
02-03-06-16-32
SUN 09/10/23
09-12-20-22-35
SAT 09/09/23
07-25-26-31-35
FRI 09/08/23
04-06-16-33-34
THU 09/07/23
11-13-18-39-42
WED 09/06/23
04-15-25-31-42
TUE 09/05/23
17-18-19-21-22
MON 09/04/23
01-07-10-19-27
SUN 09/03/23
01-12-14-30-36
SAT 09/02/23
06-12-17-23-27
FRI 09/01/23
03-11-16-19-30
THU 08/31/23
15-27-36-38-41
WED 08/30/23
02-03-14-19-23
TUE 08/29/23
01-14-21-25-29
MON 08/28/23
07-13-18-27-39
SUN 08/27/23
02-08-28-30-41
SAT 08/26/23
11-19-26-28-34
FRI 08/25/23
17-26-34-35-41
How to Play Georgia Fantasy 5?

Each playslip has 5 play areas (A, B, C, D, & E) with boxes numbered 1 to 39. Fill in the numbered boxes corresponding to the numbers you have chosen to play or select the Quik Pik option. Check your playslip carefully, as a FANTASY 5 ticket cannot be canceled. Then present your playslip, along with $1 for each play you've marked times the number of drawings played, to the Lottery retailer to receive your ticket.

Sign the back of the ticket so no one but you can claim the prize amount. You are responsible for the accuracy of your ticket.

FANTASY 5 cash prize amounts vary with the number of tickets sold and the number of winning tickets in each prize category. If there is no winner of the top prize, the cash for that prize will roll over and be added to the top prize for the next drawing.

The prize for matching 2 numbers is a free Fantasy 5 Quik Pik ticket, good for the next available drawing.

Multi-Draw

You can play the same numbers up to 14 consecutive FANTASY 5 draws ($1 per play per draw) by selecting the Multi-Draw box on your playslip corresponding to the number of drawings you wish to play. The play must include the current draw and not skip any draw in between.

Quik Pik

You can have the computer select your FANTASY 5 numbers by marking the box next to "QP" for "Quik Pik" on your playslip. Quik Pik gives you the option to have the computer randomly select some or all of your numbers.

LottoStrategies.com - More About Georgia (GA) Fantasy 5 Lottery

LottoStrategies.com provides the below information:

Georgia Fantasy 5 drawing results (winning numbers), hot/cold Numbers, jackpots
Georgia Fantasy 5 Prizes and Winning Odds, wheeling system, payout, frequency chart, how to play, how to win, etc.