Premium Members


Sponsored Links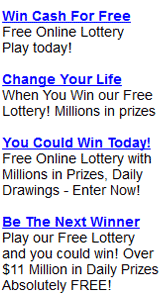 Idaho (ID) Pick 3 Night Past 30 Day Winning Numbers
Idaho (ID) Pick 3 Night Past 30 Day Winning Numbers
From: WED 11/08/23 ~ Thru: FRI 12/08/23
THU 12/07/23
8-2-6
WED 12/06/23
3-6-8
TUE 12/05/23
3-1-4
MON 12/04/23
7-2-1
SUN 12/03/23
7-1-5
SAT 12/02/23
0-7-6
FRI 12/01/23
9-1-2
THU 11/30/23
2-1-2
WED 11/29/23
7-2-0
TUE 11/28/23
4-9-6
MON 11/27/23
9-6-2
SUN 11/26/23
5-7-7
SAT 11/25/23
3-2-0
FRI 11/24/23
9-3-0
THU 11/23/23
5-0-1
WED 11/22/23
3-9-3
TUE 11/21/23
5-7-6
MON 11/20/23
7-9-1
SUN 11/19/23
3-2-6
SAT 11/18/23
3-2-6
FRI 11/17/23
2-3-0
THU 11/16/23
0-0-3
WED 11/15/23
6-0-1
TUE 11/14/23
5-4-8
MON 11/13/23
5-4-9
SUN 11/12/23
8-4-1
SAT 11/11/23
9-6-1
FRI 11/10/23
5-3-4
THU 11/09/23
0-2-8
WED 11/08/23
2-0-5
How to Play Idaho Pick 3?

Idaho Pick 3 lets you play your way. Your numbers. Your game. Your practically anything. You can play Pick 3 every day of the week. Plus, there are drawings every day of the week, except for Sunday, at 7:59 p.m. Mountain Time.

Decide how many games you want to play. The play slip has four games. You may play 1, 2, 3 or 4 games on each Idaho Pick 3 play slip. Then follow the next 3 easy steps:

1. Pick 3 Numbers:

Each game contains three columns of numbers from "0" through "9." Select one number from each of the three columns (for a total of 3 numbers) by placing a heavy vertical mark in each chosen number box. You must mark one number box in each column (unless you are wagering front/back pair). If you want the terminal to select your numbers randomly, mark the Quick Pick "QP" box at the bottom of each game.

2. Wager Type:

Select your wager type (Exact order, Any Order, Exact/Any Order, Front Pair or Back Pair). See the chart at the left for the description of each wager type.

3. Amount:

Select the amount of your play. $1.00 is the minimum you can play per play slip. Before submitting the play slip, make sure the numbers, wager type, and amount are the ones you want.

Multi Draw: To play your Pick 3 numbers for more than one drawing, mark the appropriate box next to Game A under "Multi-Draw." This will play all your selections in games A through D for the number of drawings indicated under "Multi-Draw." You can play Pick 3 for up to 12 consecutive drawings.

LottoStrategies.com - More About Idaho (ID) Pick 3 Night Lottery

LottoStrategies.com provides the below information:

Idaho Pick 3 Night drawing results (winning numbers), hot/cold Numbers, jackpots
Idaho Pick 3 Night Prizes and Winning Odds, wheeling system, payout, frequency chart, how to play, how to win, etc.