Premium Members


Sponsored Links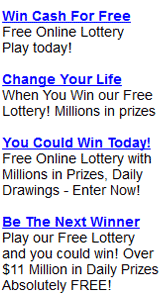 Indiana (IN) Mix and Match Past 30 Day Winning Numbers
How to Play Indiana Mix and Match?

For each Mix & Match ticket, you receive 3 lines of 5 numbers. You may select one line of 5 numbers from 1 – 50 or choose Quick Pick and the terminal will pick them for you. Either way, you will automatically receive 2 additional lines of 5 randomly selected numbers. The cost to play a single game of Mix & Match is $2.

Each playslip has 5 play areas, A through E. Use 1 play area for each desired play and select 5 numbers in the selection area from 1 to 50. Each play area costs $2.

For each play area, you will receive two BONUS Quick Picks (QP).

Hand mark the playslip using black or blue ink or pencil.

Errors: DO NOT ERASE. Mark the VOID box if errors are made.

Multi-Draw: Mark the number of drawings you want to play: (2, 3, 4, 5, 6, 7, 8, 9, 10)

Tickets cannot be cancelled.

How To Win

Every Tuesday and Friday evening, 5 numbers from 1 – 50 will be drawn. You have multiple ways to match the numbers and win. Match 3 to 15 numbers in all 3 lines combined and win up to $5,000. Match 3 to 4 numbers on any one single line and win up to $500. Match all 5 numbers on any one single line and win the top prize of $200,000!

Prizes $600 and under can be redeemed at most Hoosier Lottery retailers, all Hoosier Lottery regional offices, Hoosier Lottery Headquarters at 201 S. Capitol Ave., Indianapolis, IN - across from the RCA Dome (main floor lobby) or by mail.

Prizes less than $50,000 can be redeemed at any Hoosier Lottery regional office, Hoosier Lottery Headquarters or by mail.

Prizes greater than or equal to $50,000 must be redeemed at Hoosier Lottery Headquarters.

ALL PRIZES MUST BE CLAIMED WITHIN 180 DAYS AFTER THE DRAWING.

Rules

The ticket, not the playslip, represents your official selection for the drawing and must be presented to claim a prize.

Players are responsible for ensuring the accuracy of their tickets at time of redemption.

Players must be at least 18 years of age to purchase a ticket or claim a prize.

All games are subject to Hoosier Lottery rules and Indiana law.



LottoStrategies.com - More About Indiana (IN) Mix and Match Lottery

LottoStrategies.com provides the below information:

Indiana Mix and Match drawing results (winning numbers), hot/cold Numbers, jackpots
Indiana Mix and Match Prizes and Winning Odds, wheeling system, payout, frequency chart, how to play, how to win, etc.