Premium Members


Sponsored Links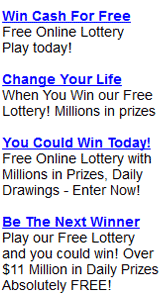 Kansas (KS) Super Cash Past 30 Day Winning Numbers
Kansas (KS) Super Cash Past 30 Day Winning Numbers
From: SAT 08/26/23 ~ Thru: MON 09/25/23
SAT 09/23/23
20-21-27-28-30-01
WED 09/20/23
05-10-13-24-28-23
MON 09/18/23
02-03-08-21-26-12
SAT 09/16/23
05-08-11-20-23-02
WED 09/13/23
06-07-08-12-24-20
MON 09/11/23
01-03-08-15-27-11
SAT 09/09/23
09-12-24-28-31-06
WED 09/06/23
05-07-15-16-24-09
MON 09/04/23
06-08-12-15-26-02
SAT 09/02/23
08-10-12-19-29-16
WED 08/30/23
04-15-22-23-32-14
MON 08/28/23
12-19-21-22-23-22
SAT 08/26/23
04-08-18-29-31-01
How to Play Kansas Super Cash?

You get two plays for $1.



Select five numbers, from 1 through 32 and 1 number from 1 through 25, on two boards for each $1 play. Place a heavy vertical mark in the number boxes that you wish to play. Do not use red ink or erase.

If you would prefer to have the computer randomly select your numbers for you, ask your retailer for a Super Kansas Cash Quick Pick.

To play the same numbers for 2, 3, 6, 9, 12 or 15 consecutive drawings, mark the appropriate "Multi-Draw" box on the left side of the game slip.

Minimum jackpot $100,000. All winners paid in one lump sum. Overall odds of winning approximately 1 in 12 except as provided by K.A.R.111-6-5



You have until 8:59 p.m. on draw days to purchase your Super Kansas Cash tickets.

Drawings are held at approximately 9:10 p.m. every Monday, Wednesday and Saturday

Super Kansas Cash offers you two plays for $1 and a chance to win prizes including a jackpot that pays winners in one lump sum.

The new Super Kansas Cash game is an enhanced version of the Kansas Cash game. If you thought Kansas Cash was a great game, Super Kansas Cash is even better! Super Kansas Cash, a Kansas-only game, is fun, easy-to-play and offers more ways to win.

What's different about Super Kansas Cash? There are two sets of numbers in the new game. Five numbers are randomly drawn from the first set of numbers one through 32. One number, the Super Cashball, is randomly drawn from the second set of numbers one through 25. To win the jackpot, you must match all six numbers.



LottoStrategies.com - More About Kansas (KS) Super Cash Lottery

LottoStrategies.com provides the below information:

Kansas Super Cash drawing results (winning numbers), hot/cold Numbers, jackpots
Kansas Super Cash Prizes and Winning Odds, wheeling system, payout, frequency chart, how to play, how to win, etc.