Premium Members


Sponsored Links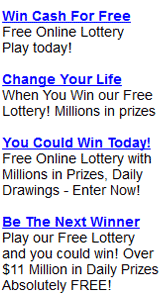 Kentucky (KY) Pick 4 Evening Past 30 Day Winning Numbers
Kentucky (KY) Pick 4 Evening Past 30 Day Winning Numbers
From: WED 11/08/23 ~ Thru: FRI 12/08/23
THU 12/07/23
7-0-6-7
WED 12/06/23
2-6-8-1
TUE 12/05/23
4-8-2-9
MON 12/04/23
1-3-1-3
SUN 12/03/23
8-9-5-9
SAT 12/02/23
9-7-6-7
FRI 12/01/23
4-0-9-7
THU 11/30/23
9-1-0-0
WED 11/29/23
7-8-8-8
TUE 11/28/23
3-9-7-6
MON 11/27/23
1-3-8-3
SUN 11/26/23
7-2-8-2
SAT 11/25/23
1-4-9-7
FRI 11/24/23
3-2-5-3
THU 11/23/23
5-3-5-5
WED 11/22/23
3-5-5-6
TUE 11/21/23
1-8-7-0
MON 11/20/23
0-9-8-1
SUN 11/19/23
2-1-2-1
SAT 11/18/23
5-4-1-4
FRI 11/17/23
6-6-2-0
THU 11/16/23
6-8-4-5
WED 11/15/23
1-3-3-5
TUE 11/14/23
3-9-9-6
MON 11/13/23
3-3-8-9
SUN 11/12/23
0-2-1-9
SAT 11/11/23
4-3-2-8
FRI 11/10/23
5-5-7-7
THU 11/09/23
4-3-4-6
WED 11/08/23
2-2-4-3
How to Play Kentucky Pick 4?

The Kentucky Lottery's Pick 4 is a daily numbers game! Match the four numbers drawn and win up to $5,000 cash!

Here's three easy ways to play:

Straight - Match all four numbers in exact order.

Box - Match all four numbers in any order.

Straight/Box - Match all four numbers in exact or any order.

How to fill out the play slip:



Choose 4 lucky numbers from 0 to 9, or mark "Quick Pick" and the computer will randomly select your numbers for you.

Choose the amount you wish to wager.

Choose the way you wish to play by selecting Straight, Box or Straight/ Box.

Choose the number of drawings you wish to play. Play up to seven consecutive draws per play slip.

Choose the drawing time you wish to play. Play the Midday drawing (approximately 1:25 p.m. e.s.t.), the Evening drawing (approximately 11:00 p.m. e.s.t.), or play both drawings.

Save your ticket to claim your winnings.





LottoStrategies.com - More About Kentucky (KY) Pick 4 Evening Lottery

LottoStrategies.com provides the below information:

Kentucky Pick 4 Evening drawing results (winning numbers), hot/cold Numbers, jackpots
Kentucky Pick 4 Evening Prizes and Winning Odds, wheeling system, payout, frequency chart, how to play, how to win, etc.