Premium Members


Sponsored Links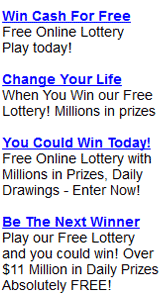 Maryland (MD) Bonus Match 5 Past 30 Day Winning Numbers
Maryland (MD) Bonus Match 5 Past 30 Day Winning Numbers
From: WED 08/23/23 ~ Thru: FRI 09/22/23
FRI 09/22/23
05-24-30-36-37-20
THU 09/21/23
06-15-24-28-30-08
WED 09/20/23
08-09-30-36-38-02
TUE 09/19/23
01-12-27-32-37-10
MON 09/18/23
13-16-19-25-38-33
SUN 09/17/23
18-23-29-31-32-09
SAT 09/16/23
02-19-34-35-38-03
FRI 09/15/23
01-11-17-34-39-13
THU 09/14/23
06-10-31-38-39-18
WED 09/13/23
14-15-19-20-23-05
TUE 09/12/23
13-20-25-30-39-36
MON 09/11/23
07-18-32-35-36-30
SUN 09/10/23
02-08-26-30-34-29
SAT 09/09/23
09-16-28-31-33-26
FRI 09/08/23
09-10-16-30-35-28
THU 09/07/23
03-14-21-30-31-05
WED 09/06/23
09-16-36-37-39-03
TUE 09/05/23
13-29-32-35-37-05
MON 09/04/23
04-14-19-21-36-11
SUN 09/03/23
08-17-18-23-39-36
SAT 09/02/23
09-15-18-19-28-05
FRI 09/01/23
04-05-09-10-18-31
THU 08/31/23
14-22-24-30-34-25
WED 08/30/23
03-05-13-19-29-02
TUE 08/29/23
15-17-30-32-39-12
MON 08/28/23
02-07-23-35-38-22
SUN 08/27/23
07-26-29-32-39-15
SAT 08/26/23
10-17-23-26-28-18
FRI 08/25/23
14-18-19-31-38-34
THU 08/24/23
06-09-10-21-28-05
WED 08/23/23
02-13-27-29-35-34
How to Play Maryland Bonus Match 5?

Bonus Match 5 is an exciting numbers game presented by the Maryland Lottery. Every evening, the Lottery will select five winning numbers ranging from 1 to 39. A Bonus Ball will then be drawn from the remaining 34 numbers. The Bonus Ball provides you with extra chances to win.

Pick up a Bonus Match 5 playslip at any Lottery Retailer. Each playslip has 9 game boards, lettered A through I. You may play one board for $1, 3 boards for $2, 4 boards for $3, 6 boards for $4, 7 boards for $5, or 9 boards for $6.

You must select 5 numbers on each board you want to play. Make a heavy vertical mark through each number you choose. Use pencil or blue or black ink. Red ink will not be accepted. If you make a mistake, mark the "VOID" box at the bottom of that board, then use any remaining open boards to complete your selections. Please do not attempt to erase errors.

If you want the terminal to randomly "Quick Pick" your numbers, mark the "QP" box at the bottom of each board you want to play.

You can play the same numbers for 2, 3, 4, 5, 6, or 7 drawings in a row, including the next drawing, by marking the appropriate "NUMBER OF DRAWS" box.

You can play for one future drawing by marking the appropriate day in the "ADVANCE PLAY" column. Only one drawing in the future may be played for each playslip marked for "ADVANCE PLAY."

LottoStrategies.com - More About Maryland (MD) Bonus Match 5 Lottery

LottoStrategies.com provides the below information:

Maryland Bonus Match 5 drawing results (winning numbers), hot/cold Numbers, jackpots
Maryland Bonus Match 5 Prizes and Winning Odds, wheeling system, payout, frequency chart, how to play, how to win, etc.