Premium Members


Sponsored Links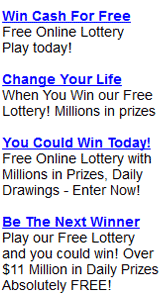 Missouri (MO) Lotto Past 30 Day Winning Numbers
Missouri (MO) Lotto Past 30 Day Winning Numbers
From: WED 08/23/23 ~ Thru: FRI 09/22/23
WED 09/20/23
03-12-19-28-31-40
SAT 09/16/23
06-18-19-20-25-36
WED 09/13/23
08-16-20-33-39-40
SAT 09/09/23
06-16-27-29-32-33
WED 09/06/23
01-08-11-16-22-43
SAT 09/02/23
12-15-30-38-40-44
WED 08/30/23
15-16-19-25-42-43
SAT 08/26/23
03-09-10-20-34-41
WED 08/23/23
01-07-17-38-40-43
How to Play Missouri Lotto?

Select two sets of six different numbers between 1 and 44 and mark them on a Lotto playslip.

OPTIONS:

Quick Pick: Use Quick Pick ("QP") to allow the computer to choose your numbers randomly.

Multiple Draws: Play the same numbers for up to 15 consecutive drawings by selecting "MULTI DRAW."

Give your playslip to the retailer to process your ticket. Check your ticket to confirm that the numbers and date are correct. Sign your ticket and store it in a safe place. Check the next Lotto drawing to see if you've won!

Game Details

Minimum Jackpot

$1 million

Average jackpot is $1.7 million

Cost

$1 for two plays

Drawings

Wednesday and Saturday, held at 6:45 p.m.

Draw Break

Wednesday and Saturday, 6:45 to 6:59 p.m., and 2-5 a.m. daily. Lotto tickets are not sold during this time.

Cash or Annuity?

Jackpot winners have 60 days after the winning draw date to choose cash or annuity payment. If you do not choose an option after 60 days, payment automatically defaults to the annuity option. The cash option prize is approximately half of the advertised jackpot.



LottoStrategies.com - More About Missouri (MO) Lotto Lottery

LottoStrategies.com provides the below information:

Missouri Lotto drawing results (winning numbers), hot/cold Numbers, jackpots
Missouri Lotto Prizes and Winning Odds, wheeling system, payout, frequency chart, how to play, how to win, etc.