Premium Members


Sponsored Links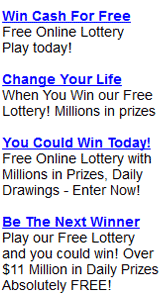 North Carolina (NC) Cash 5 Past 30 Day Winning Numbers
North Carolina (NC) Cash 5 Past 30 Day Winning Numbers
From: WED 11/08/23 ~ Thru: FRI 12/08/23
THU 12/07/23
08-14-21-23-42
WED 12/06/23
18-21-23-37-42
TUE 12/05/23
07-12-25-27-32
MON 12/04/23
01-19-37-39-42
SUN 12/03/23
11-14-19-27-42
SAT 12/02/23
07-31-34-40-42
FRI 12/01/23
13-25-31-36-43
THU 11/30/23
11-15-32-36-37
WED 11/29/23
05-06-14-18-38
TUE 11/28/23
06-10-29-34-41
MON 11/27/23
04-16-17-31-40
SUN 11/26/23
03-08-28-35-41
SAT 11/25/23
01-07-20-26-30
FRI 11/24/23
03-12-29-30-32
THU 11/23/23
19-22-27-29-39
WED 11/22/23
12-14-28-35-36
TUE 11/21/23
07-14-29-31-43
MON 11/20/23
01-04-14-15-41
SUN 11/19/23
13-16-19-22-39
SAT 11/18/23
18-19-24-39-41
FRI 11/17/23
06-15-28-29-33
THU 11/16/23
04-17-21-33-35
WED 11/15/23
19-24-31-32-39
TUE 11/14/23
05-12-17-25-26
MON 11/13/23
01-16-17-27-42
SUN 11/12/23
05-07-10-24-27
SAT 11/11/23
04-09-11-16-38
FRI 11/10/23
02-09-13-14-33
THU 11/09/23
08-13-14-37-42
WED 11/08/23
15-17-21-23-25
How to Play North Carolina Cash 5?

Want to play something that can get exciting fast? Carolina Cash 5 is your game. It has drawings daily and the top prize starts at $50,000 and continues to grow each time no one matches all five numbers drawn. Drawings are held daily at 11:22pm. Here's how you get started:

1. To play, select five numbers from 1 to 39, or choose Quick Pick and have the computer pick your numbers for you. You can play up to 5 sets of numbers on one play slip, with each play costing $1.

2. Then, decide how many drawings you'd like to play. You can play up to 28 drawings in advance by selecting Multi-Draw. Plays will be for consecutive draw days.

3. If you make a mistake when marking your play slip, mark the 'VOID' box for that panel and go to the next one. Check your play slip carefully before purchasing your tickets. Carolina Cash 5 tickets cannot be cancelled. It is your responsibility to ensure the ticket you receive represents the numbers you selected and the drawing you want to enter.

How do I Win?

If you match 2, 3, 4, or 5 of the numbers drawn in any order - you win! If no player matches all five numbers drawn, the prize money for the 5 of 5 prize will roll to the next drawing. Prize amounts for matching 5, 4, or 3 numbers are *pari-mutuel, meaning they are shared equally among all winners of that prize level. The prize for matching 2 numbers is a set payout of $1.

How to Claim Your Winnings

SIGN THE BACK OF YOUR TICKET. The ticket is a bearer instrument until signed.

Prizes under $600 may be claimed at any NCEL Retailer, Lottery Headquarters or any Lottery office.

Prizes between $600 and $99,999.99 must be claimed at NCEL Headquarters, any NCEL Office or by mail using an NCEL prize claim form. Mail claim forms to:

NCEL

P.O. Box 41606

Raleigh, NC 27629-1606

The risk of mailing tickets remains with the player. The NCEL is not responsible for tickets lost in the mail.

Prizes of $100,000 or more must be claimed in person at NCEL Headquarters.

In accordance with NCEL prize payment policy, all online game prizes must be claimed within 180 calendar days of the drawing. A ticket that is mailed must be received at NCEL Headquarters or any NCEL office within 180 days of the drawing. Postmarks shall not constitute satisfaction of the 180-day requirement.

All tickets, ticket shares, transactions, and players purchasing tickets are subject to the Lottery Act, NCEL rules and regulations and applicable law. Copies of NCEL rules may be obtained from any lottery office or by calling the NCEL Player Hotline at 1-877-962-7529.



LottoStrategies.com - More About North Carolina (NC) Cash 5 Lottery

LottoStrategies.com provides the below information:

North Carolina Cash 5 drawing results (winning numbers), hot/cold Numbers, jackpots
North Carolina Cash 5 Prizes and Winning Odds, wheeling system, payout, frequency chart, how to play, how to win, etc.