Premium Members


Sponsored Links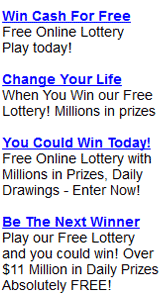 Nebraska (NE) Pick 5 Past 30 Day Winning Numbers
Nebraska (NE) Pick 5 Past 30 Day Winning Numbers
From: SAT 08/26/23 ~ Thru: MON 09/25/23
SUN 09/24/23
04-14-16-19-31
SAT 09/23/23
06-07-17-22-27
FRI 09/22/23
03-06-10-17-40
THU 09/21/23
07-09-31-33-37
WED 09/20/23
03-14-19-31-37
TUE 09/19/23
15-21-23-27-32
MON 09/18/23
07-08-11-16-33
SUN 09/17/23
14-20-21-22-27
SAT 09/16/23
08-10-16-18-29
FRI 09/15/23
06-15-22-35-36
THU 09/14/23
05-11-15-18-20
WED 09/13/23
02-06-15-32-36
TUE 09/12/23
25-31-32-36-37
MON 09/11/23
04-31-32-35-37
SUN 09/10/23
22-27-31-38-39
SAT 09/09/23
03-04-27-33-40
FRI 09/08/23
10-21-24-33-40
THU 09/07/23
05-11-21-39-40
WED 09/06/23
08-14-26-35-38
TUE 09/05/23
04-12-13-26-34
MON 09/04/23
01-15-26-34-35
SUN 09/03/23
02-06-09-10-37
SAT 09/02/23
15-16-21-24-31
FRI 09/01/23
12-14-22-23-31
THU 08/31/23
02-08-15-27-29
WED 08/30/23
04-10-15-18-29
TUE 08/29/23
01-05-12-18-38
MON 08/28/23
19-20-25-30-35
SUN 08/27/23
10-11-18-25-27
SAT 08/26/23
04-05-10-19-35
How to Play Nebraska Pick 5?

Pick five numbers between 1 and 38 by marking a Nebraska Pick 5 play slip. Or tell the clerk you want a Nebraska Pick 5 quick pick.

Each play costs $1 and you can pick up to 5 different sets of numbers on each play slip. You can purchase the same numbers for up to 72 consecutive drawings (12 weeks worth) when you use the multi-draw box on the play slip.

Tickets can be purchased from 6:00 a.m. to 2:00 a.m. (Central Time) any day of the week except from 8:30 p.m. to 8:40 p.m. on drawing nights.

Drawings Six Times a Week

Monday through Saturday

The winning numbers are announced monday through saturday in time for the ten o'clock news. Get winning numbers here, from nelottery.com, on your favorite radio or television station, at a Nebraska Lottery Lotto retailer, in your local newspaper or USA Today, or on the Players Hotline at 1-800-224-LUCK (NE and WY) or 402-471-6114.

Growing Jackpot

The jackpot begins at $50,000 and grows each time it is not won.

The jackpot prize will be divided equally among multiple winners, and is paid in one cash installment. The set prize amounts are based on expected number of winners. In unusual circumstances, these prizes may be paid on a parimutuel basis, which will be lower than the published prize levels.

Winning a Free Quick Pick Play Prize

Matching two numbers wins a free quick pick play. The free quick pick play prize is for one (1) Nebraska Pick 5 quick pick play, which will automatically print after the ticket is validated. A free quick pick play prize will be good for the next drawing. You cannot pick your own numbers on the free quick pick play prize.



LottoStrategies.com - More About Nebraska (NE) Pick 5 Lottery

LottoStrategies.com provides the below information:

Nebraska Pick 5 drawing results (winning numbers), hot/cold Numbers, jackpots
Nebraska Pick 5 Prizes and Winning Odds, wheeling system, payout, frequency chart, how to play, how to win, etc.