Premium Members


Sponsored Links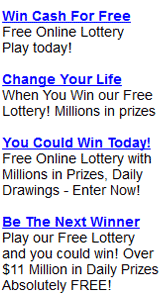 New Mexico (NM) Roadrunner Cash Past 30 Day Winning Numbers
New Mexico (NM) Roadrunner Cash Past 30 Day Winning Numbers
From: SAT 08/26/23 ~ Thru: MON 09/25/23
SUN 09/24/23
02-19-23-31-35
SAT 09/23/23
06-17-29-34-37
FRI 09/22/23
01-02-03-14-17
THU 09/21/23
03-05-12-32-33
WED 09/20/23
01-17-27-30-32
TUE 09/19/23
10-11-17-24-37
MON 09/18/23
03-04-17-25-31
SUN 09/17/23
05-14-17-26-36
SAT 09/16/23
13-15-32-33-34
FRI 09/15/23
10-19-23-25-29
THU 09/14/23
16-19-21-22-33
WED 09/13/23
21-23-28-30-33
TUE 09/12/23
03-22-25-31-34
MON 09/11/23
02-11-12-23-30
SUN 09/10/23
02-05-20-34-36
SAT 09/09/23
12-18-23-31-33
FRI 09/08/23
02-07-23-25-31
THU 09/07/23
13-18-23-30-32
WED 09/06/23
16-17-20-24-31
TUE 09/05/23
01-04-05-18-32
MON 09/04/23
07-16-22-27-34
SUN 09/03/23
17-23-26-27-31
SAT 09/02/23
02-07-21-30-36
FRI 09/01/23
01-04-31-34-35
THU 08/31/23
08-14-16-22-25
WED 08/30/23
07-11-21-24-32
TUE 08/29/23
01-02-20-31-32
MON 08/28/23
01-15-16-20-33
SUN 08/27/23
03-04-05-08-17
SAT 08/26/23
08-14-19-35-36
How to Play New Mexico Roadrunner Cash?

Drawings 7 Nights a Week!

The rolling top prize starts at $20,000 and continues to roll any time there is no top prize winner!

The top prize has reached as high as $400,000!

Easy to Play!

Each play costs $1. Choose 5 numbers from 1 to 34 or just ask for a "Quick Pick" and the computer will randomly select your numbers for you.

Match all 5 Roadrunner Numbers to win the top prize (top prize is pari-mutuel). You also win by matching 3 or 4 of the Roadrunner Numbers plus the Bonus Ball. The Bonus Ball is drawn following the 5 Roadrunner Numbers. Watch to see what number is drawn as the Bonus Ball. Use this chart to see how to win:

Playslips Allow Multiple Plays

Play Up to Two Weeks: You can play the same set of numbers for up to 12 consecutive draws. Just mark the appropriate box in the "Multi-Draw" section of the playslip. Each play costs $1.

Play Up to Ten Sets of Numbers: You can mark five different sets of your favorite numbers in each of the 5 play areas or mark Quick Pick, plus you also have the option of adding five additional Quick Picks by marking the appropriate box. Each play costs $1.

Drawings 7 Nights A Week

Watch drawing results on KOB Eyewitness News 4, the official lottery station, at approximately 10:20 p.m. Monday through Sunday. Ticket sales for each day's drawing close at 9:30 p.m. (MT). The winning numbers are also available on this website, in many newspapers and at all Lottery retailers.



LottoStrategies.com - More About New Mexico (NM) Roadrunner Cash Lottery

LottoStrategies.com provides the below information:

New Mexico Roadrunner Cash drawing results (winning numbers), hot/cold Numbers, jackpots
New Mexico Roadrunner Cash Prizes and Winning Odds, wheeling system, payout, frequency chart, how to play, how to win, etc.