Premium Members


Sponsored Links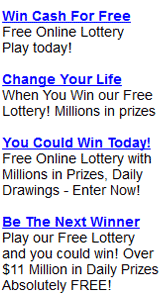 New York (NY) Win 4 Evening Past 30 Day Winning Numbers
New York (NY) Win 4 Evening Past 30 Day Winning Numbers
From: WED 11/08/23 ~ Thru: FRI 12/08/23
THU 12/07/23
2-4-4-4
WED 12/06/23
4-6-6-4
TUE 12/05/23
3-0-9-1
MON 12/04/23
2-1-0-1
SUN 12/03/23
1-5-1-8
SAT 12/02/23
6-2-1-2
FRI 12/01/23
0-9-8-7
THU 11/30/23
9-1-9-9
WED 11/29/23
3-2-6-0
TUE 11/28/23
5-2-4-0
MON 11/27/23
3-0-6-1
SUN 11/26/23
3-9-4-6
SAT 11/25/23
4-7-1-7
FRI 11/24/23
6-1-6-9
THU 11/23/23
5-6-9-8
WED 11/22/23
2-9-9-5
TUE 11/21/23
8-2-5-7
MON 11/20/23
5-4-5-7
SUN 11/19/23
4-0-9-9
SAT 11/18/23
8-4-2-6
FRI 11/17/23
7-9-3-6
THU 11/16/23
1-2-4-7
WED 11/15/23
7-0-9-3
TUE 11/14/23
0-8-1-6
MON 11/13/23
6-0-7-2
SUN 11/12/23
7-5-7-2
SAT 11/11/23
9-8-6-0
FRI 11/10/23
4-3-5-9
THU 11/09/23
4-5-6-7
WED 11/08/23
8-7-0-2
How to Play New York Win 4?

Go to your New York Lottery retailer, and tell the retailer your four lucky numbers and that you want to play Win 4. Be sure to tell him the drawing you want to play: Midday and/or Evening. If you do not, the Lottery terminal will automatically pick the next available drawing. It's as easy as that.

Or use a playcard. Each playcard has 4 games. You may play 1, 2, 3, or 4 games.

Select four digits (numbers) in each game you want to play.

For each game played, select a wager type: straight, box, straight/box, or combination. Ask your retailer for a Win 4 brochure for an explanation of wager types or go to our Odds section for more details.

For each game played, select an amount to wager: 50¬Ę or $1.00. Note: straight/box must select 50¬Ę wager amount for total cost of $1.00 (50¬Ę for straight/50¬Ę for box).

If you want to play more than one ticket per game panel, select the number of tickets. Don't forget to tell the retailer Midday or Evening drawing. For a single play, no mark is required. You can play up to 10 tickets per game panel.

If you want to play for more than one day, select a number of days and tell your Lottery retailer if you want to play Midday only, Evening only or both daily draws each day of advance play. You will receive one ticket for Midday drawings and a separate ticket for Evening drawings. Each ticket will be clearly marked "Midday" or "Evening".

Use only blue or black pen or pencil for marking. Red ink will not be accepted. Mark your selections with heavy vertical marks. DO NOT ERASE. If you make a mistake, mark the VOID box for that game and move to the next game.

If you can't think of four numbers, just mark the Quick Pick option to have the computer randomly select all of your numbers for you. No partial quick picks are allowed.

Present your completed playcard to any New York Lottery retailer for processing. And good luck!



LottoStrategies.com - More About New York (NY) Win 4 Evening Lottery

LottoStrategies.com provides the below information:

New York Win 4 Evening drawing results (winning numbers), hot/cold Numbers, jackpots
New York Win 4 Evening Prizes and Winning Odds, wheeling system, payout, frequency chart, how to play, how to win, etc.