Premium Members


Sponsored Links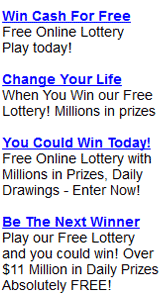 Rhode Island (RI) Wild Money Past 30 Day Winning Numbers
Rhode Island (RI) Wild Money Past 30 Day Winning Numbers
From: SAT 08/26/23 ~ Thru: MON 09/25/23
SUN 09/24/23
02-17-18-22-32-10
SAT 09/23/23
14-16-20-29-38-18
FRI 09/22/23
02-04-17-27-28-07
THU 09/21/23
04-11-21-27-28-36
WED 09/20/23
07-12-31-35-38-06
TUE 09/19/23
01-09-13-20-38-33
MON 09/18/23
10-21-33-36-37-15
SUN 09/17/23
02-13-16-18-32-21
SAT 09/16/23
06-20-25-27-38-03
FRI 09/15/23
06-09-10-34-36-21
THU 09/14/23
08-10-17-18-20-07
WED 09/13/23
04-10-16-19-31-34
TUE 09/12/23
06-15-16-19-23-26
MON 09/11/23
02-04-09-11-30-25
SUN 09/10/23
10-14-30-35-38-17
SAT 09/09/23
08-14-15-22-37-24
FRI 09/08/23
04-07-10-33-36-34
THU 09/07/23
02-04-05-24-32-29
WED 09/06/23
03-08-09-12-25-18
TUE 09/05/23
03-04-16-27-32-08
MON 09/04/23
13-15-16-29-36-04
SUN 09/03/23
11-17-21-36-37-23
SAT 09/02/23
04-19-27-28-29-01
FRI 09/01/23
14-16-22-24-28-20
THU 08/31/23
04-05-11-18-33-36
WED 08/30/23
18-23-27-29-38-35
TUE 08/29/23
02-11-12-17-35-07
MON 08/28/23
08-26-27-32-34-17
SUN 08/27/23
12-13-24-31-33-38
SAT 08/26/23
05-08-16-33-37-10
How to Play Rhode Island Wild Money?

The largest Wild Money jackpot, $601,206 was hit on March 25, 2006, breaking the previous record of $315,869 won in the the very first payout on April 13, 2002.

Wild Money is the Rhode Island Lottery's progressive jackpot game! The jackpot starts at $20,000 and gets progressively larger until there is a winner!

To play, select five numbers from 1 to 35, on a $1 wager. Five numbers are drawn from that field of 35. Match the 5 numbers and win the jackpot!

An EXTRA ball is drawn from the remaining 30 numbers to match for additional secondary prizes. Wild Money offers six ways to win.

The EXTRA ball is not selected by you or the computer and does not appear on your ticket. This is an additional number that is drawn. The EXTRA ball is ONLY used to determine secondary prizes.

Drawings are held every Tuesday, Thursday and Saturday nights. Tickets can be purchased up to five minutes prior to drawing and resume approximately five minutes following the drawing.



LottoStrategies.com - More About Rhode Island (RI) Wild Money Lottery

LottoStrategies.com provides the below information:

Rhode Island Wild Money drawing results (winning numbers), hot/cold Numbers, jackpots
Rhode Island Wild Money Prizes and Winning Odds, wheeling system, payout, frequency chart, how to play, how to win, etc.