Premium Members


Sponsored Links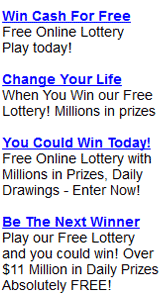 Rhode Island (RI) Numbers Evening Past 30 Day Winning Numbers
Rhode Island (RI) Numbers Evening Past 30 Day Winning Numbers
From: WED 11/08/23 ~ Thru: FRI 12/08/23
THU 12/07/23
2-1-1-3
WED 12/06/23
1-0-8-4
TUE 12/05/23
7-9-4-6
MON 12/04/23
3-5-3-7
SUN 12/03/23
2-7-7-0
SAT 12/02/23
4-3-6-9
FRI 12/01/23
2-8-2-3
THU 11/30/23
3-8-1-9
WED 11/29/23
9-6-3-9
TUE 11/28/23
1-5-4-7
MON 11/27/23
3-6-1-7
SUN 11/26/23
7-2-1-0
SAT 11/25/23
8-3-8-4
FRI 11/24/23
5-5-5-1
THU 11/23/23
8-2-5-6
WED 11/22/23
9-1-7-0
TUE 11/21/23
2-8-6-4
MON 11/20/23
3-3-5-8
SUN 11/19/23
9-7-7-3
SAT 11/18/23
6-2-9-3
FRI 11/17/23
5-5-3-2
THU 11/16/23
6-1-5-9
WED 11/15/23
3-1-6-4
TUE 11/14/23
6-7-5-9
MON 11/13/23
3-3-0-8
SUN 11/12/23
2-9-6-4
SAT 11/11/23
7-4-9-7
FRI 11/10/23
5-5-7-6
THU 11/09/23
3-2-4-7
WED 11/08/23
0-6-7-2
How to Play Rhode Island The Numbers?

Since 1994, over 150 students majoring in Communications at local colleges and universities have gained valuable career experiences by hosting the televised Daily Numbers drawings.

The Rhode Island Lottery's Daily Numbers Game became the first Rhode Island Lottery game that allowed players to select their own numbers, hoping to match the randomly selected numbers on balls drawn from plexiglass containers.

Drawings are held Monday – Saturday, and at 6:29 p.m. on Sundays. Wagers can be placed at Lottery Retailers until 6:50 p.m. Monday – Saturday and 6:20 p.m. on Sundays.



LottoStrategies.com - More About Rhode Island (RI) Numbers Evening Lottery

LottoStrategies.com provides the below information:

Rhode Island Numbers Evening drawing results (winning numbers), hot/cold Numbers, jackpots
Rhode Island Numbers Evening Prizes and Winning Odds, wheeling system, payout, frequency chart, how to play, how to win, etc.