Premium Members


Sponsored Links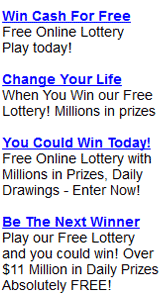 South Carolina (SC) Pick 4 Evening Past 30 Day Winning Numbers
South Carolina (SC) Pick 4 Evening Past 30 Day Winning Numbers
From: WED 11/08/23 ~ Thru: FRI 12/08/23
THU 12/07/23
1-2-4-1
WED 12/06/23
4-7-6-3
TUE 12/05/23
1-7-0-8
MON 12/04/23
3-9-7-5
SUN 12/03/23
8-7-6-7
SAT 12/02/23
3-1-9-1
FRI 12/01/23
1-2-4-1
THU 11/30/23
3-8-9-1
WED 11/29/23
1-0-8-6
TUE 11/28/23
5-6-5-1
MON 11/27/23
0-2-5-2
SUN 11/26/23
2-9-8-9
SAT 11/25/23
2-4-3-4
FRI 11/24/23
7-4-4-9
THU 11/23/23
4-4-5-6
WED 11/22/23
2-5-7-0
TUE 11/21/23
3-4-3-2
MON 11/20/23
5-0-3-4
SUN 11/19/23
8-4-8-1
SAT 11/18/23
8-3-5-2
FRI 11/17/23
7-7-5-9
THU 11/16/23
2-3-2-1
WED 11/15/23
3-8-5-2
TUE 11/14/23
4-6-7-1
MON 11/13/23
0-0-8-3
SUN 11/12/23
1-7-5-2
SAT 11/11/23
8-0-8-9
FRI 11/10/23
2-2-1-6
THU 11/09/23
7-0-7-7
WED 11/08/23
9-4-8-3
How to Play South Carolina Evening Pick 4?

Pick 4 is a four-digit game from the South Carolina Education Lottery with four different play types providing numerous ways to win. Players have the option of choosing to play a straight ticket to match numbers in the exact order drawn or to play a box ticket to match numbers drawn in any order. There is a straight/box choice to cover both possibilities. Players have the option of purchasing a combo ticket equal to 4, 6, 12, or 24 straight plays. Pick 4 drawings are held every evening at 6:59 and aired live on local television stations. Midday drawings are not televised and are held Monday through Saturday afternoons at 12:59. No midday drawings are held on Sundays or on Christmas Day.

1. A Pick 4 play slip may be obtained at any South Carolina Education Lottery online retailer. ONLY use a pencil or a pen with blue or black ink to fill out a play slip. Red ink will NOT be accepted. Do NOT make stray marks on the play slip as the lottery terminal may read the marks as numbers or play options. DO NOT ERASE a mistake in your number selections. Instead, mark the "VOID" box at the bottom of the play area and move on to the next play area.

2. There are five different play areas on a single play slip, marked "PLAY A" through "PLAY E." Each play area represents a DIFFERENT Pick 4 play. All selected numbers for a single play should be in the same play area. Players may purchase up to five plays per play slip.

3. Mark a four-digit number from 0000 to 9999. Make a heavy vertical mark in the appropriate boxes in each play area. Or, to have any or all of your plays selected at random by the lottery terminal, mark the "QUICK PICK"box at the bottom of the play area.

4. Select the play amount of either 50¬Ę or $1. This option is available for Straight or Box play only and will default to $1 if not marked otherwise. Combo tickets range in price: a 4-way combo is $2 or $4; 6-way combo is $3 or $6; 12-way combo is $6 or $12; and 24-way combo is $12 or $24.

5. Mark the play TYPE. IF NO TYPE IS SPECIFIED, THE TYPE WILL DEFAULT TO A STRAIGHT PLAY.

STR = Straight Play: Match winning numbers in exact order drawn.

BOX = Box Play: Match winning numbers drawn in any order.

STR/BX = Straight/Box: Combines a 50¬Ę Straight AND a 50¬Ę Box for a 4-digit number on a single play. The Straight/Box play type may only be played for $1 per play.

COMBO = Combination: Equal to 4, 6, 12, or 24 Straight plays for 50¬Ę or $1. Win $2,500 or $5,000 if you match winning numbers drawn in any order in a single play.

6. Under the "MULTI DRAW" heading, don't forget to mark the "DAY," "EVE," or "BOTH" box to select the drawing(s) you want to play. The midday drawing (or "DAY") is at 12:59 p.m., and the evening drawing (or "EVE") is at 6:59 p.m. If no box is selected, then the ticket will be valid for the next drawing that occurs. Play up to 14 draws for "DAY" or "EVE" or 28 draws for "BOTH" Multi draw selections will be consecutive from the draw date selected. NOTE: There are NO midday drawings on Sundays or on Christmas Day.

7. ADVANCE PLAY: indicates draw day other than the present day (not today). Draw Selection: indicates the daily draw that all plays and play options (multi draw and advance play) apply.

8. Present completed play slip and total play amount to any online retailer, and you will receive your printed ticket selection(s). Always CHECK your ticket(s) immediately to ensure that the: (1) numbers selected, (2) draw date(s), (3) play type, and (4) dollar amount are printed EXACTLY as requested.

LottoStrategies.com - More About South Carolina (SC) Pick 4 Evening Lottery

LottoStrategies.com provides the below information:

South Carolina Pick 4 Evening drawing results (winning numbers), hot/cold Numbers, jackpots
South Carolina Pick 4 Evening Prizes and Winning Odds, wheeling system, payout, frequency chart, how to play, how to win, etc.