Premium Members


Sponsored Links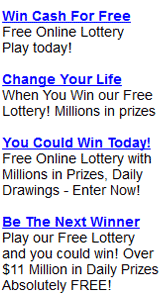 Washington (WA) Quinto Past 30 Day Winning Numbers
How to Play Washington Quinto?

Quinto is as easy to play as Lotto 'ÄĒ but instead of matching numbers, you simply match "cards."

It only costs $1 to play Quinto. First, fill out a playslip by choosing any five playing card symbols out of a standard 52-card deck. Or, let the computer Quick Pick five card symbols for you and print them on your ticket. For your added convenience, you can pre-select the same five card symbols for up to 10 draws in advance.

If your five card symbols match the five drawn, you can win $300,000 or more in one lump sum. If more than one player matches the winning symbols, the Cashpot will be divided equally among the winners. If you match four out of five, you win $1,000. If you match three out of five, you win $20, and if you match two out of five, you win $1. If no one wins, the Cashpot grows by sales for the next drawing and keeps growing until there is a big winner*. It could be you!

Quinto drawings are every Monday, Wednesday and Saturday at 8 p.m. Pacific Time.



LottoStrategies.com - More About Washington (WA) Quinto Lottery

LottoStrategies.com provides the below information:

Washington Quinto drawing results (winning numbers), hot/cold Numbers, jackpots
Washington Quinto Prizes and Winning Odds, wheeling system, payout, frequency chart, how to play, how to win, etc.